Hi and welcome!
First of all, I want to thank you for considering to sell The Steel Detailer.
Secondly, there are some things you need to do get going with us.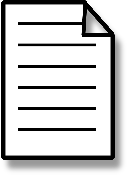 Please download and complete the Resellers Agreement if you haven't done so.
Please scan and email to resellers@thesteeldetailer.com

Are you looking for The Steel Detailer software?
Visit our Downloads Page
*ASK us how you can obtain full licences for your team - support@thesteeldetailer.com

Need material like brochures, PowerPoint slide shows and case studies?
Visit our Downloads Page
Need learning material to understand The Steel Detailer?
Visit our Tutorials Page or our Recorded Webinars Page
Want free 3D Model Examples to trial?
Visit our Free Models Page
* Project Models are also included with the Trial Library Installation
Need help or support? Visit our Contact page
References? Download the Testimonials PDF
We know its business
We assume that you have no structural knowledge what so ever. That doesn't mean that you cannot sell The Steel Detailer.
Having the right information at the right time is a good start so we have complied all of our resources in here to help you succeed.
Also, we know this is about business, we know that it is about profit. We know and understand the last thing is that you do not want a distraction and The Steel Detailer is not that.
We honestly believe that The Steel Detailer is the fastest Steel, Concrete Panel Modeller and detailer on the market today. This means that selling a seat of The Steel Detailer will improve your bottom line faster than the rest of the steel detailing packages sold.