What is The Steel Detailer ?
The Steel Detailer is a Gold Partnered Structural Design and Detailing Addon to SOLIDWORKS®. Customers from all around the world use The Steel Detailer to complete structural projects in the Building and Construction, Mining and Oil & Gas industries.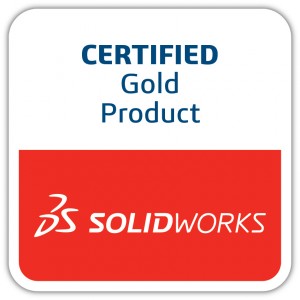 The Steel Detailer is designed and used by Quadro Design Pty Ltd in Perth,  Western Australia.

---
3D Model Project Example Fly Throughs
Note: These are examples of Projects completed using The Steel Detailer. Some projects are quite large and will take some time to open, please be patient the wait is worth it.
(CLICK ON THE IMAGE BELOW - It will load, be patient. Use your mouse scroll to zoom in and out and hold down left mouse button to rotate, right mouse button to pan)
The Steel Detailer 2016 add-on for SOLIDWORKS 2016

Download and trial The ONLY SOLIDWORKS GOLD PARTNERED PRODUCT for Structural Steel Detailing NOW for 30 days FREE !
Are you a SOLIDWORKS® designer and need something to automated Steel Modeling and Detailing then Turn SOLIDWORKS® into a structural
 Application by adding The Steel Detailer to it.
Some of The Steel Detailer features....
Automated Filing
Automated Bolted and Cutting Connections
Automated Detailing
Automated Project Creation
Library Management
Automated BOM
Automated Consolidation of Components
Batch Document Processes such as Revisions, pdf, dxf, dwg
for more information click here
The Steel Detailer DSTV CNC Export 2016

Purchase The Steel Detailers' DSTV CNC Export and start creating NC1 files
For more information, please visit
http://www.thesteeldetailer.com/the-steel-detailer-dstv-cnc-export/
Customer Feedback
"As of now we have only used TSD to speed up RISA imports, but we keep it as an option in case we need to do detailing" The TSD adds value for steel detailing and also adds functionality to the SW weldments for structural design in general. If one has to do steel detailing in SW, then the TSD is the best solution and as such is recommended. The support has been very good so far. Emails are answered promptly, and the owner visited us for training. We have not used the TSD on an actual project yet, because it doesn't fit into our scope of engineering (we do not do shop detailing as of yet). However, if we had to detail in the future, TSD would be the software we consider. That being said, we have tested it extensively against its 2 competitors (Builtworks and EK4), and we feel the TSD is the one with the most potential because of its flexibility for creating new connections/members.
Design Draftsman
Consultec
Toronto, Canada
This product certainly adds value to SolidWorks as it will make structural modeling and detailing easy and make SolidWorks more competitive for structural detailing market. I am also very satisfied with the level of service and support that I have received from vendor. The way that product has been designed will make SolidWorks similar and easy going to use for steel detailing as other steel detailing software like Tekla, Prosteel etc.
Mechanical Engineering/Drafting
Adelaide, Australia.
TSD is great because it allows me to create the structural models with connections, even new connections I design, and then have this keep relationships all the way to drawing generation. This is a great tool with all the options to create any structure you want, with the connections you want. Other packages we tried would only create the basic structure but you would have to still generate your own connections with SolidWorks native tools. TSD takes it to a new level…
Director
MCLATCHEY MECHANICAL ENGINEERS
Queensland, Australia
SolidWorks provides a great set of tools to automate regular modelling where there is a gap to do the steel detailing. In my personal experience, the projects involve 70% regular modelling (machine design involving lots of sheet metal) and 30% steel structure. Doing the steel detailing in regular SW is a time consuming and rigid process, once a certain path of working has been chosen it is difficult to go back. TSD offers here an automated process and ease of work without precedents which makes detailing fast and flexible. Many colleagues use a secondary program beside SW to do the steel detailing (ea. tekla , …) while I do everything in one program being SW.
Zaakvoerder
Noxitec
Brussels, Belgium
TSD most definitely adds value, the increase in productivity is considerable. I would and indeed I have recommended The Steel Detailer to colleagues. Quadro Design and The Steel Detailer's support is second to none. I have contacted them on several occasions for support and advice with which they are extremely helpful and have been able to implement or recommend a solution 100% of the time. Quadro Design are continuously improving the The Steel Detailer with regular updates and service packs, very professional. Their knowledge and training in The Steel Detailer, again is second to none, with weekly webinars email updates on product enhancements and training.
MiCAD Engineering Solutions
Queensland, Australia